Online shop and resource portal offers expert advice in addition to mattresses, mattress toppers, pads, covers, protectors and more.
Mattress News (Mattress.News) has been launched as a resource for helping consumers select the best mattress for their needs while also offering a plethora of mattresses, mattress toppers, pads, covers, protectors and more from the top brands. The online shop and information portal focuses on educating visitors on what they need to know before heading to a bedding store, shedding light on the science behind sleeping and the way it affects overall health while stressing the notion that not all mattresses are created equal.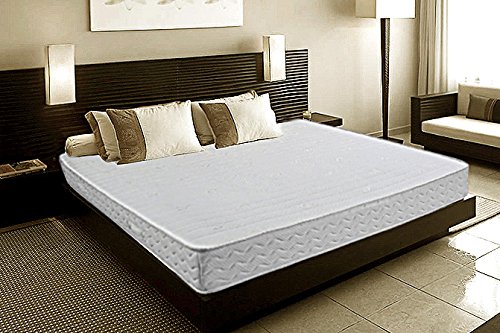 "How does one go about selecting the perfect mattress to prevent all types of health problems? That's what we attempt to divulge on the Mattress News site," states a Mattress News company spokesperson. "Just as each of us were created with unique builds and body types, each of us also have adopted different sleep habits that will affect which mattress types suit us best; we educate visitors to our site regarding what they should know before ever hitting the stores…because we know that if anyone has spent any time at all shopping for a mattress, he or she likely comes away with more questions than answers."
Mattress News recommends and sells mattresses from such leading manufacturers as Serta, Sealy, Simmons Beauty Rest, Restonic, Hampton & Rhodes, Signature Sleep, DreamFoam Bedding, Olee Sleep, SKY Bedding, Dynasty, Pulaski, Classic Brands, Perfect Cloud, Wolf Corporation, Sleeplace, Dorel Home Products, Night Therapy, Lucid, Colgate, Insta-Bed, Dream on Me, Brooklyn Bamboo, Brentwood Home, Continental Sleep, Nature's Sleep, Sleep Master, Best Price Mattresses, Zinus Comfort Innovations and LinenSpa.
In suggesting the right mattress for individual needs, Mattress News asks customers to keep in mind the type of mattress they will most likely want based on sleeping preference, whether they are stomach, back or side sleepers. Mattress.Newsalso highlights various mattress designs such as memory foam mattresses, innerspring mattresses, latex mattresses, air mattresses and waterbeds, adding expert tips that focus on what stores don't usually tell the customer, the fact that a mattress may not be enough, how floor models may exhibit more "broken in" characteristics than a brand-new mattress and why brick and mortar outlets aren't the only way to shop for bedding.
Media Contact
Company Name: Mattress News
Contact Person: Tom Benks
Email: support@mattress.news
Country: United States
Website: http://mattress.news/
Source:
Mattress News Helps Consumers Select Best Mattress Based on Needs